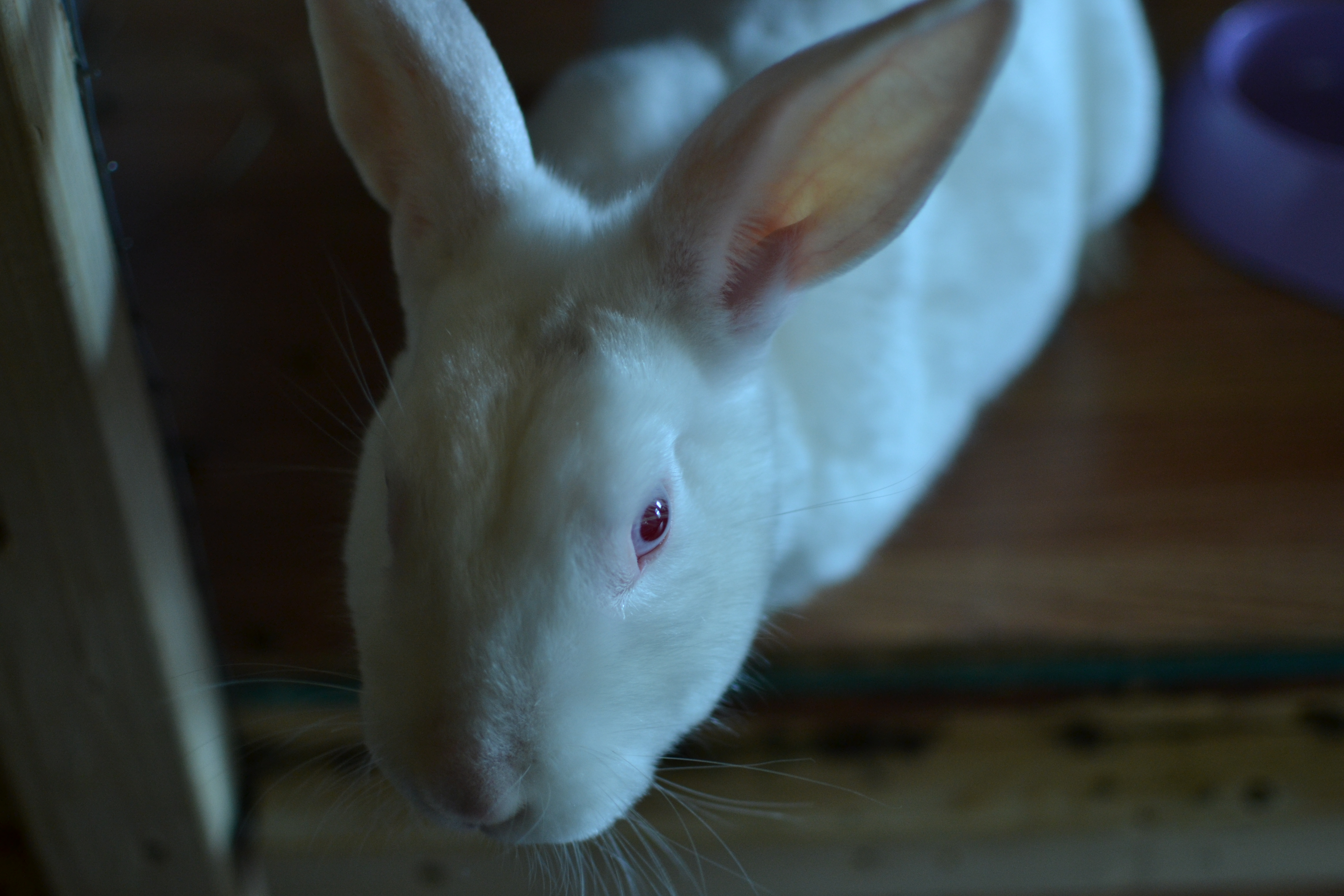 In 2015 my roommate at the time decided to surprise me with a pet bunny the day before Easter. She adopted him from the Ochoco Humane Society after he was found as a stray. I had been considering getting a bunny but wasn't quite ready, being the animal lover that I am I was excited for my new family member and quickly did research on how to provide for a bunny. Note: this is not always the outcome, please do not give anyone a pet as a gift! I named him Ember and that little bunny changed my life. I had no idea that bunnies could be so loving and affectionate. He loves to snuggle and get pet. He will rest his little chin on me and fall asleep. He even gives kisses and lets me kiss him all over his face. He comes when I call his name and even began to learn a couple tricks. He comforts me when I cry and makes me laugh every day. Not only has he helped me learn so much about bunnies, he showed me that even though bunnies are small they have huge hearts and even bigger personalities. Throughout the five years of having him he has helped me through some of the hardest chapters of my life and continuously reminds me that there is always a reason to smile. I could go on and on about how special this boy is. Soon after falling in love with him I found out that he is not only special because of his big heart but he also has special needs. My vet helped me discover that Ember has dental issues, he is missing his bottom teeth. Bunnies teeth never stop growing and they need their teeth to grind together in order to keep them short enough. This issue caused Ember to develop an abscess on his jaw. Bunnies are considered exotic pets and they are very sensitive which makes finding a knowledgeable vet hard, we are extremely fortunate to have an amazing vet on our side. After spending thousands of dollars on vet care and learning so much along the way I can say that it was all worth it. Now that Ember gets his teeth trimmed regularly he has not had an abscess in two years and is very easy to manage. A year after having Ember as an only bunny I decided to get him a sister and then another and so on. Each bunny has their own personality and within a loving home even the shy bunnies can learn to trust. There is nothing sweeter than watching two bunnies show love for each other by snuggling and grooming each other all day.
Why be a bunny advocate?
Bunnies are the third most abandoned pet following cats and dogs. They are often dumped at shelters where many are euthanized or abandoned outside where they will not be able to survive. Most bunnies don't make it through the first year of their life. Bunnies are very misunderstood animals and are often viewed as good starter pets for children when in reality they are similar to cats and dogs and are considered high maintenance pets to take care of properly. They are not meant to live their lives in cages but desire affection and exercise. Bunnies are social animals and desire a family to call their own, they can actually die from loneliness. Many are bought for Easter presents and then abandoned or neglected. They deserve loving homes that understand their needs so that they can thrive and be the amazing companions that they are!
Side note:
Though our main focus is bunnies we have room in our hearts and on our sanctuary for many other animals! We provide a loving home for a pig, goats, llamas, chickens and dogs. All of which are loved as pets and celebrated for their differences and special personalities.
"In a world full of roses be a wildflower."
"Treat others the way you want to be treated."
"Save one until there are none."