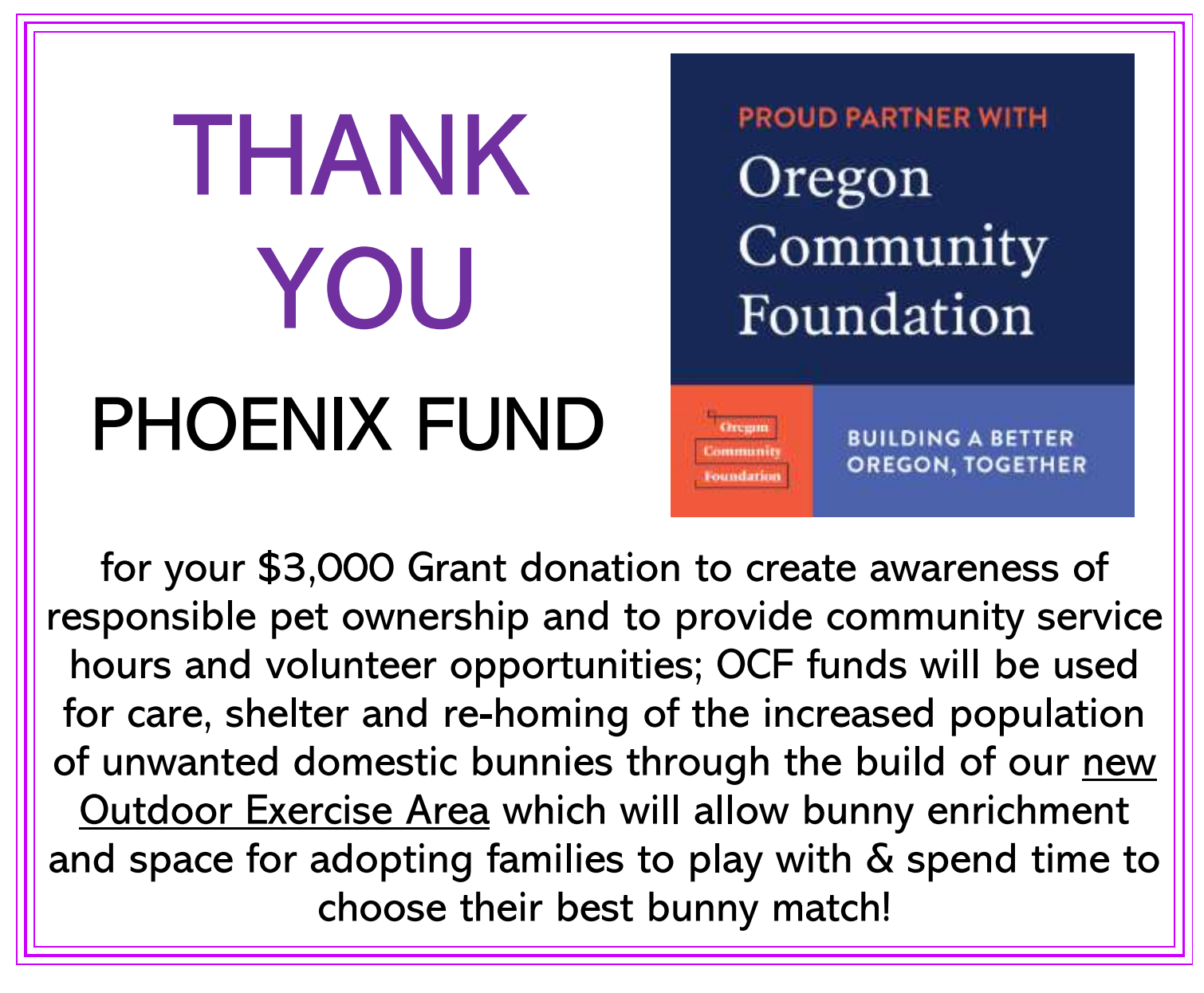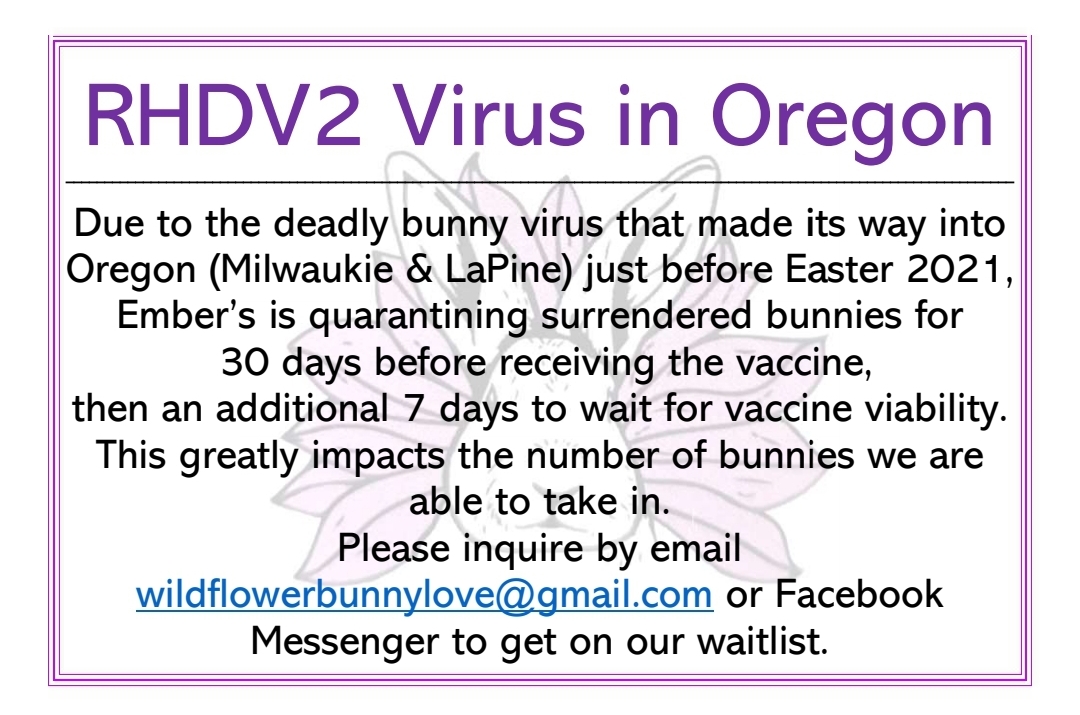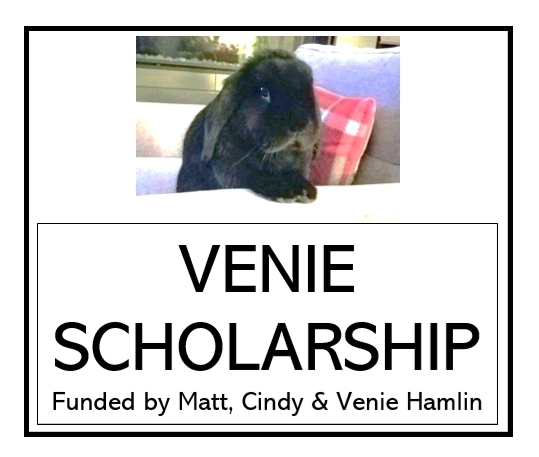 One of Ember's Board Members, Cindy Hamlin and her husband Matt, have created the Venie Scholarship, named after their beloved free roam bunny 'Venie' (pictured) who turned 3 years old in March, 2021. They will fund a different discounted adoption each month in 2021 which will be posted on the first day of each month.
For the month of May, adopt any bunny pair from Ember's for half-off the adoption fee. (Two scholarships available!)
Please take a look at our adopt page to view our available bunnies and complete the Pre-Adoption Questionnaire to begin the adoption process.
As of 5/10/2022 we've taken in 271 bunnies, spay/neutered 185 and adopted out 168 bunnies.
Ember's began our rescue in 2019, we're the only bunny rescue in Central Oregon and rely solely on volunteers and donations.
Outdoor Enclosed Exercise Area Layout
Embers Wildflower Holds Easter Fundraiser For Its Bunnies (April 2021) – KTVZ
The Only Bunny Rescue in Central Oregon – Bend Magazine
Origin Story – Central Oregon Daily