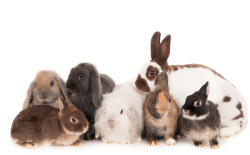 Your commitment to a monthly recurring donation helps provide the bunnies with a dependable source of income for their food, veterinary care, and warm, cozy bunny barn. It keeps operations running and makes sure no volunteer has to enter the barn without treats. (A dangerous undertaking.) We have 4 different membership levels, and each comes with the opportunity for some great Ember's Wildflower Bunny Rescue swag! We truly appreciate your consideration to become a monthly supporting member. Thank you!
---
Dwarf Membership – $10/Month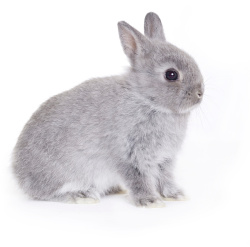 For the small but mighty! Every donation has an impact, and your monthly donation of $10-$19 will support the bunnies in their everyday care. Our dwarf members will receive a member-exclusive Ember's Bunny Rescue 3″ sticker. The stickers are UV and water resistant, perfect for showing your support on a car or water bottle.
---
Lop Membership – $20/Month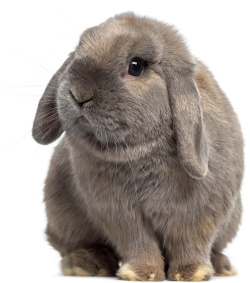 For the cost of taking your favorite bunny out for a latte each week, you can support the rescue bunnies with a sustaining donation of $20-$34 a month. (They'll give you sassy-lop-side-eye at the latte and ask for a treato instead.) Our lop-level members will receive a members-only Ember's Bunny Rescue coffee mug, perfect for sipping that latte.
---
Dutch Membership – $35/Month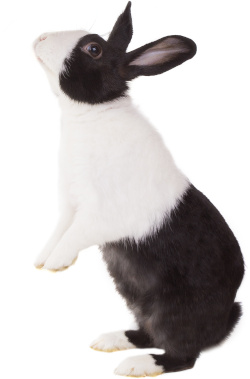 You fancy, like a Dutch bunny's tuxedo! This donation level helps support the bunnies through daily care and enrichment, but also helps cover vet care and emergencies. Your monthly support of $35-$49 a month will help us to rescue, rehabilitate, and get more bunnies into loving homes. Members at this level will receive an exclusive Ember's Bunny Rescue mug and sticker package.
---
Flemish Membership – $50/Month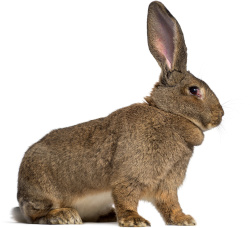 Your heart is as big as a Flemish Giant's personality! For our members at the $50+ level, you know that your sustaining donation has real impact, helping to fund the rescue's spay and neuter programs, emergency rescues, and other big-ticket expenses that add up quickly for a small organization. Supporters at the Flemish level will receive the member's-only Ember's bunny rescue mug, sticker, and exclusive early notice of Ember's events!
---
Custom Amount – $??/Month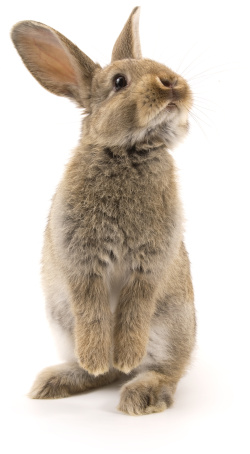 Choose your own adventure! Enter any amount above $10, and you'll fall within the membership categories detailed above. Any amount above $50 will put you into the Flemish Giant category, and if you enter some wildly generous number, we may have to create a new membership level! (Maybe name it after your favorite bunny?) Thank you for your generous support for the bunnies!