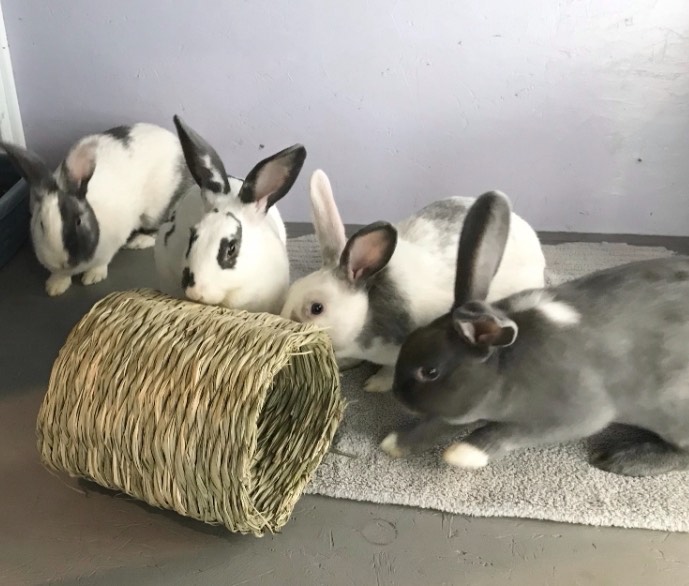 Spayed – Microchipped – Vaccinated
Mama and her 3 grown babies. They're used to being around older kids and a respectful dog. They all get along great and can go as pairs or as a single to bond with another bunny. They are all social, outgoing, curious and always begging for treats! They have really fun personalities and are litter box trained.
Harlequin Breed
Medium sized (about 7 pounds)
Lulu is about 1 year old and the rest are about 8 months old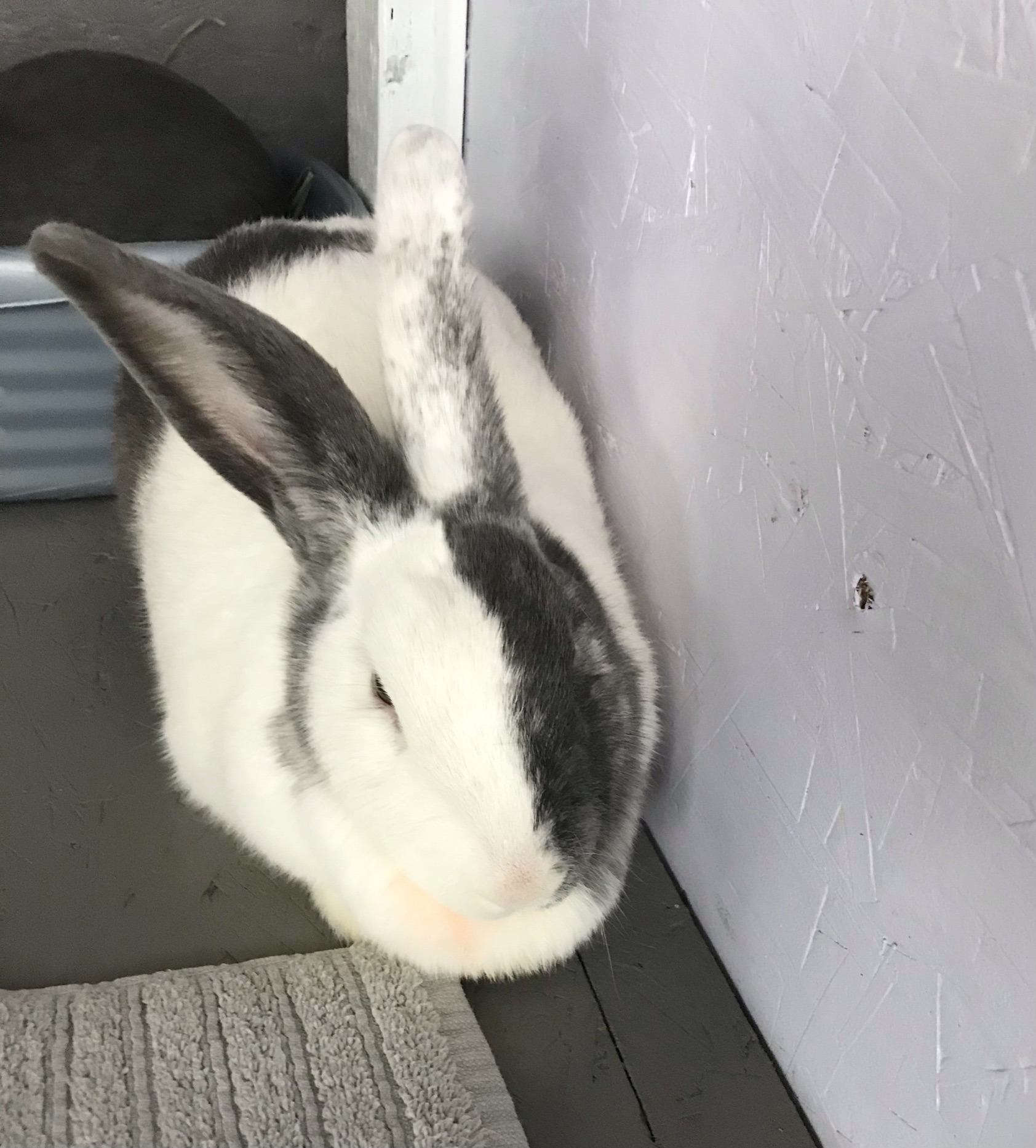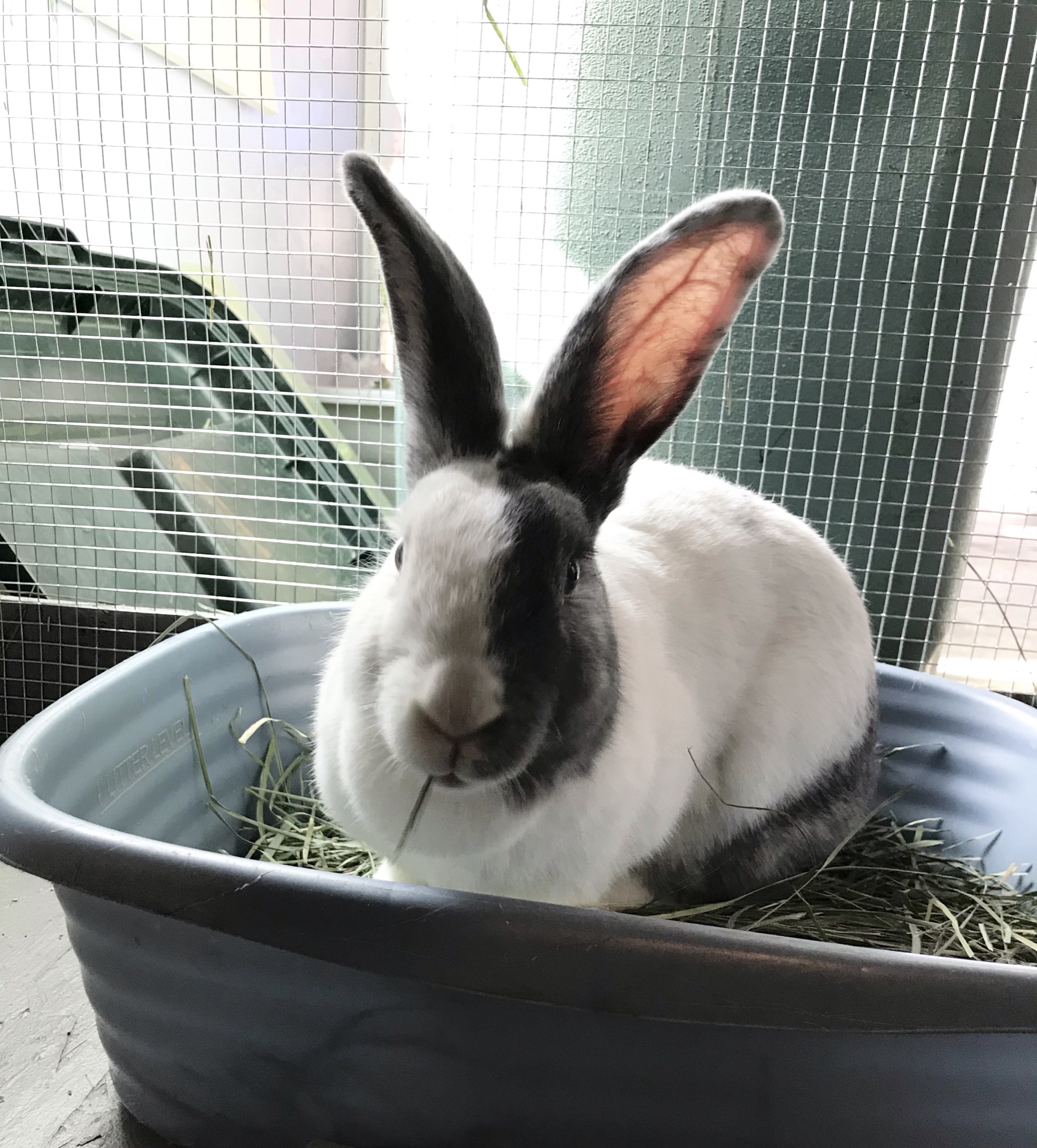 Lulu (mama) is a sweet mellow girl who enjoys snuggling her babies even though they're all grown up! She is so beautiful with her half and half face!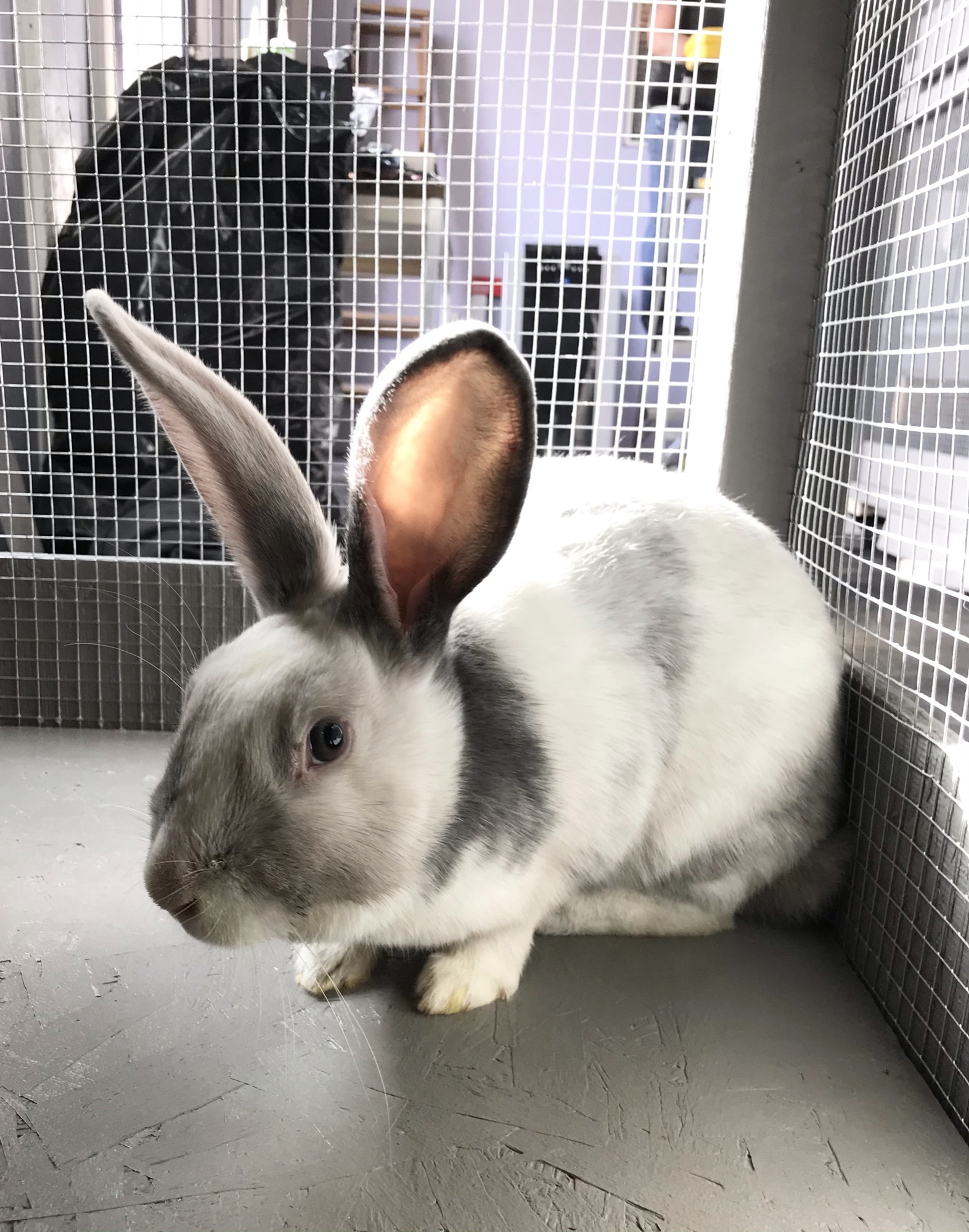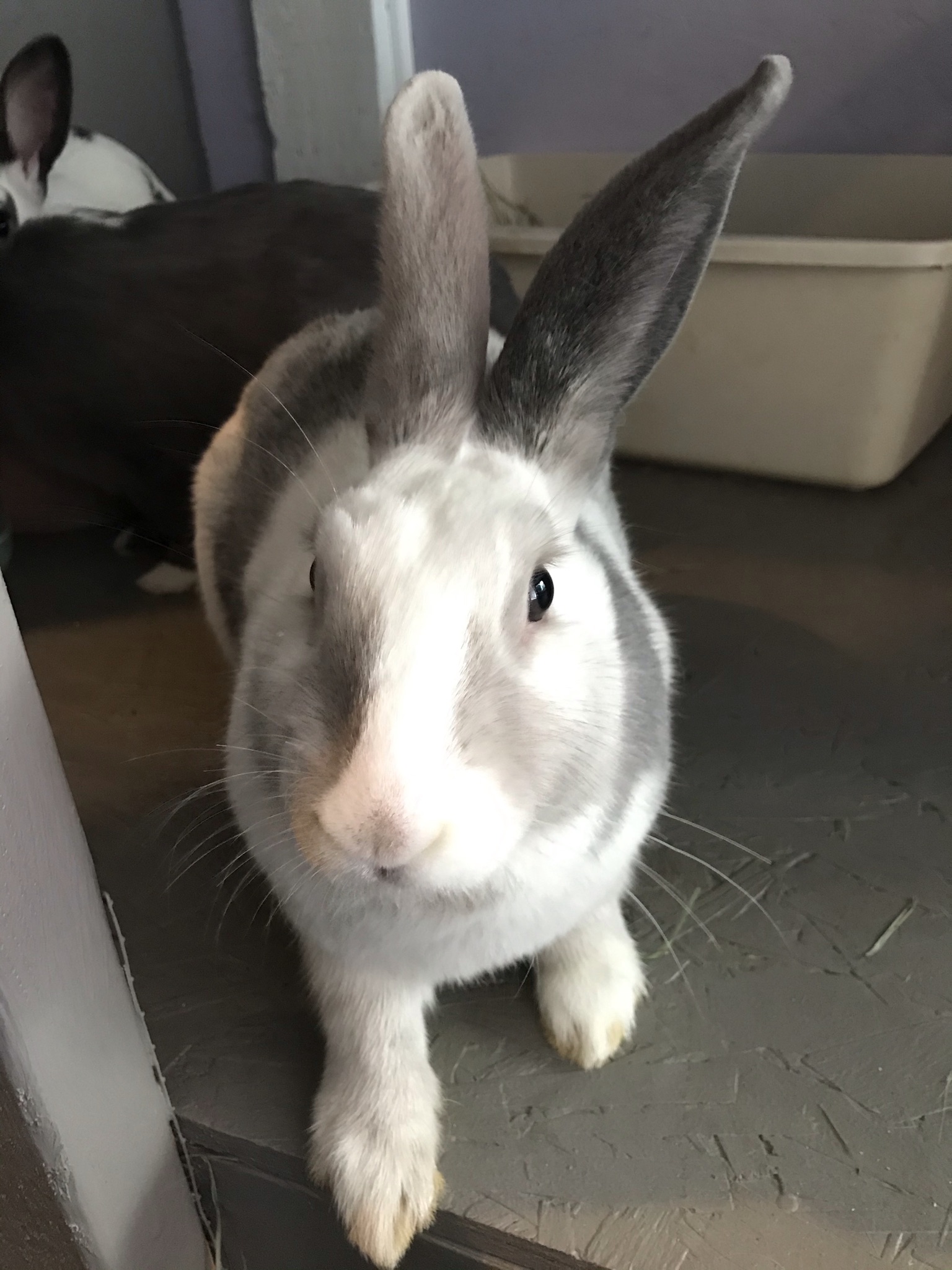 Lola is beautiful like her mama! She seems to be the most outgoing of the buns and loves to chew, she can be a little mouthy (due to excitement and hopes of treats) so we think she would do best in a home without small children. She's got a big personality and is front and center when we open their pen. '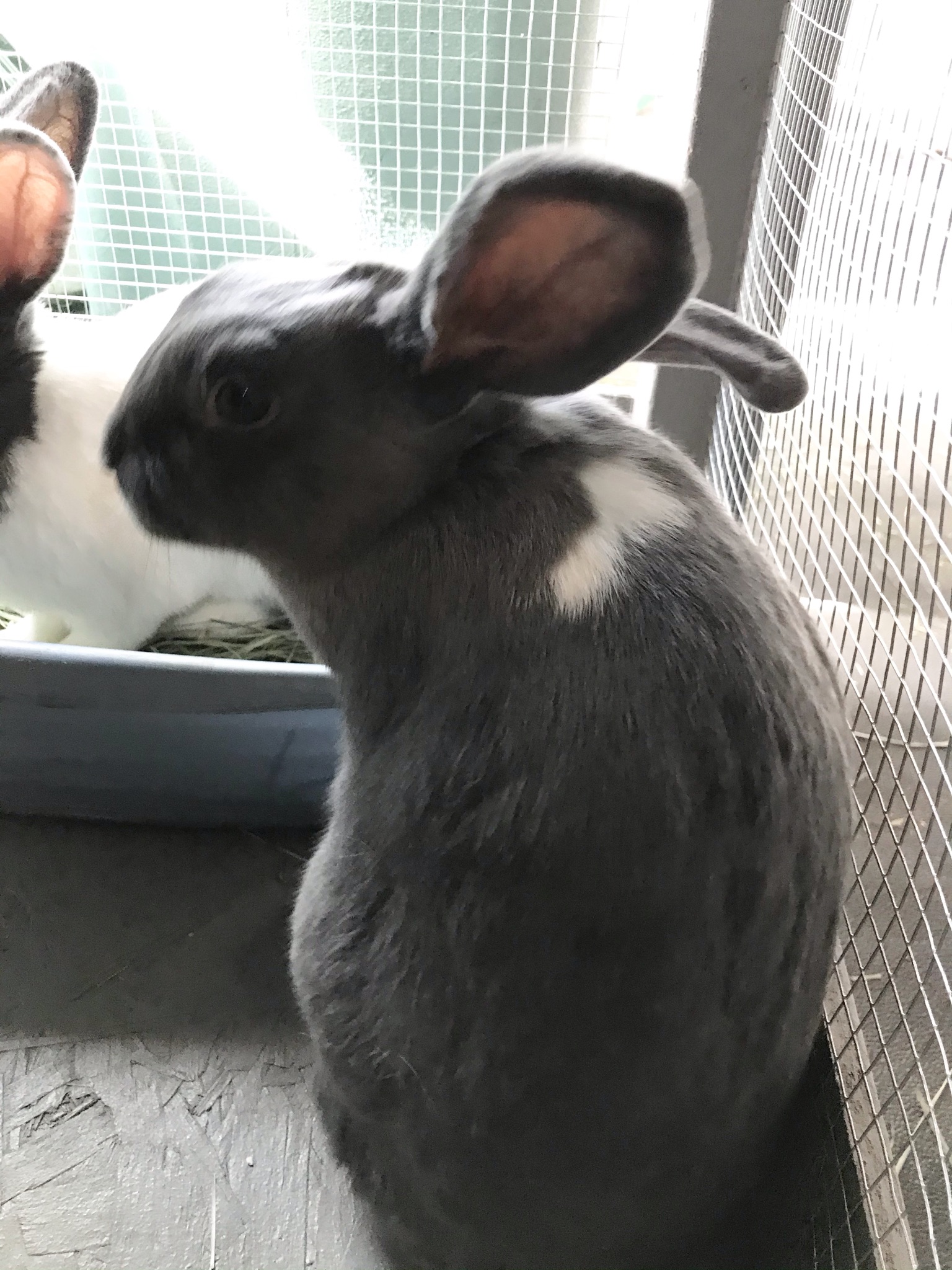 Winnie has a similar personality to her siblings and has cute white paws and a white patch on the back of her that almost looks like a heart.