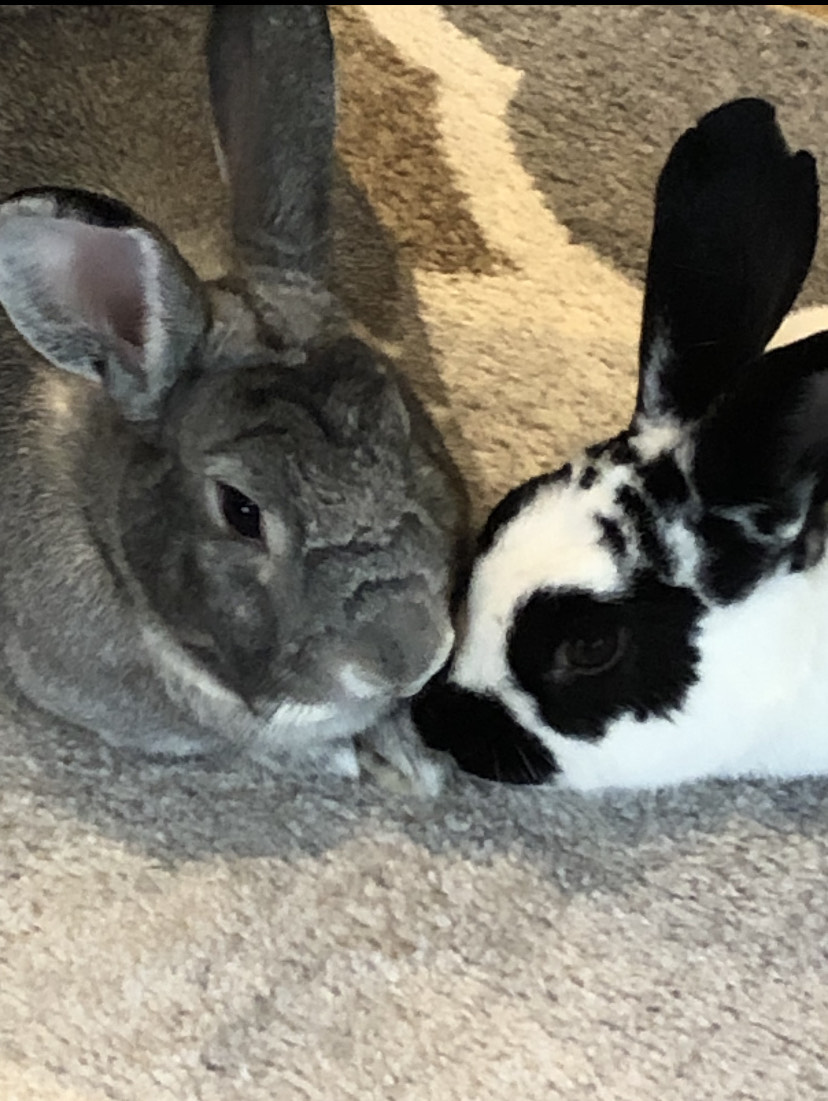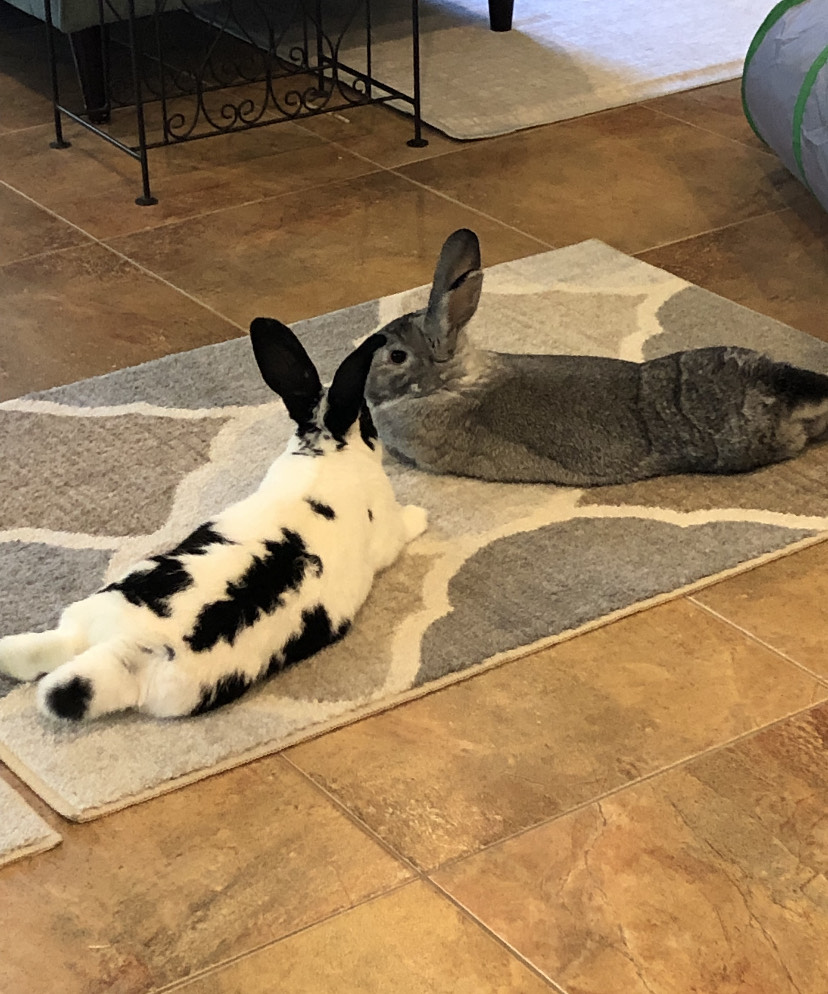 Ida and Haze: Bonded Female/Male Pair
Ida
Female, white with black ears and spots
Breed: Checkered Giant
Born: 9/1/2020
Spayed, microchipped, vaccinated
Loves pets, likes being brushed. She will stick her nose out to you for pets.
Favorite toys: apple wood sticks, stackable cups, cardboard (e.g. cat scratchers) to chew. Likes to lay on a towel.
Very clean and very sweet!
When she's roaming, the only thing to be aware of is her chewing wood furniture (table legs, bookcase, etc.) She doesn't chew baseboards, carpet; I have cord protectors that she sometimes chews. She loves her hay and pellets, and loves lettuce or oats as a treat.The vet just gave her a clean bill of health – good weight, good teeth, good heart, etc.
Haze
Male, grey
Breed: Standard Chinchilla
Born: April 2020
Spayed, microchipped, vaccinated
Low key and very soft, very clean (seriously, these two bunnies don't leave any poos when they are hopping around outside their pens, and have very little mess in their pens.) When roaming, he's interested in chewing cord protectors a little bit, but overall nothing to worry about him getting into. Likes to run fast sometimes! Loves lettuce or oats as a treat.
He doesn't often come up for pets, but when he does allow pets he likes it. Favorite toys: apple wood sticks, toilet paper rolls.