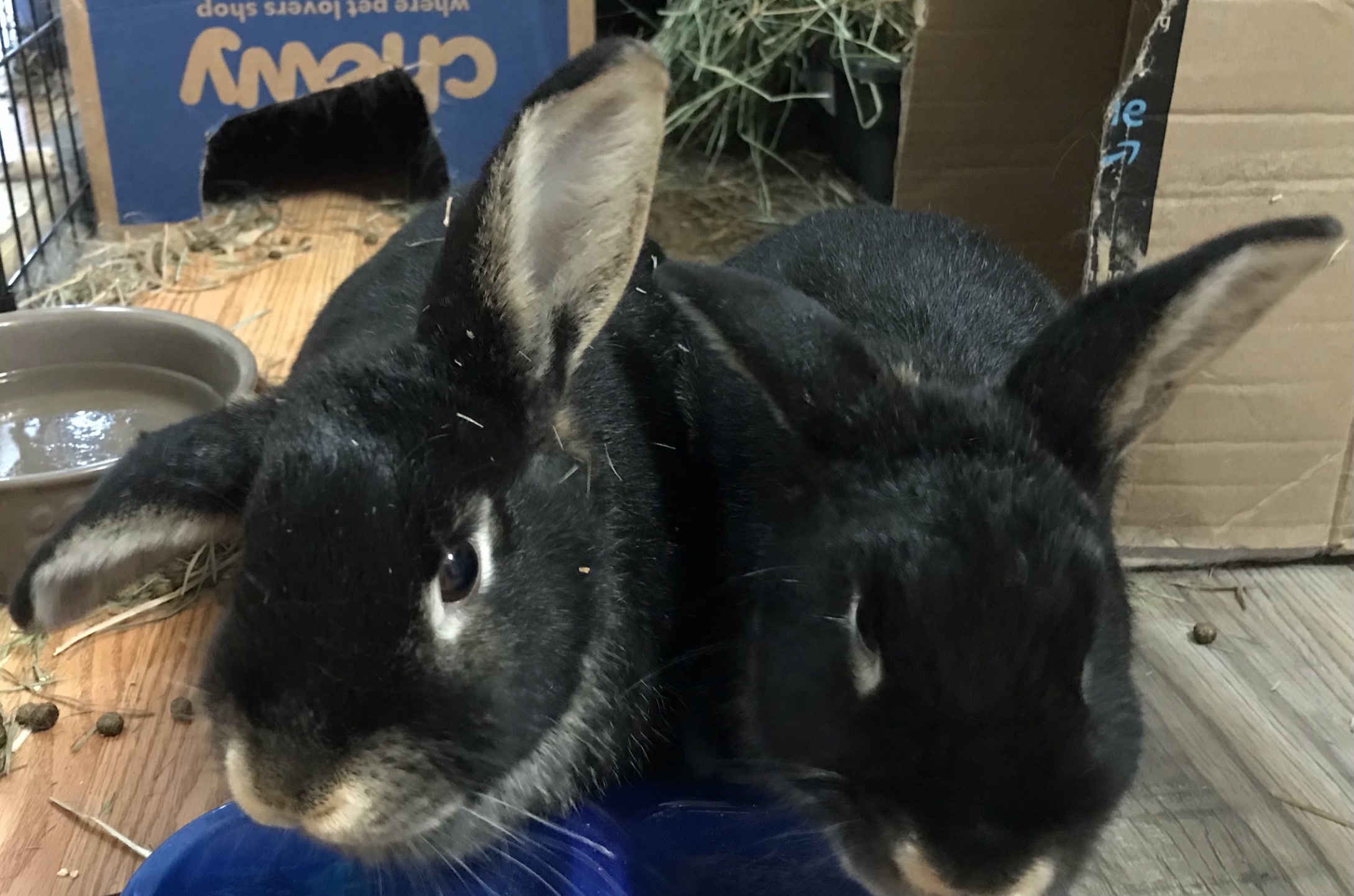 Brother & sister duo!
Spayed/ Neutered, vaccinated & microchipped
Estimated breed: Tan/ lop mix
Born March 2021
Flint & Freya are a curious and sweet brother and sister pair. They are great at using their litter box and are very food motivated! Flint is the more outgoing of the two and will climb onto your leg to see what you're doing. They enjoy being pet and we think they would do great it any household!
Did you know that bunnies with black fur are harder to find homes for? But just look at how cute their touch of brown is so cute and just look at those ears!