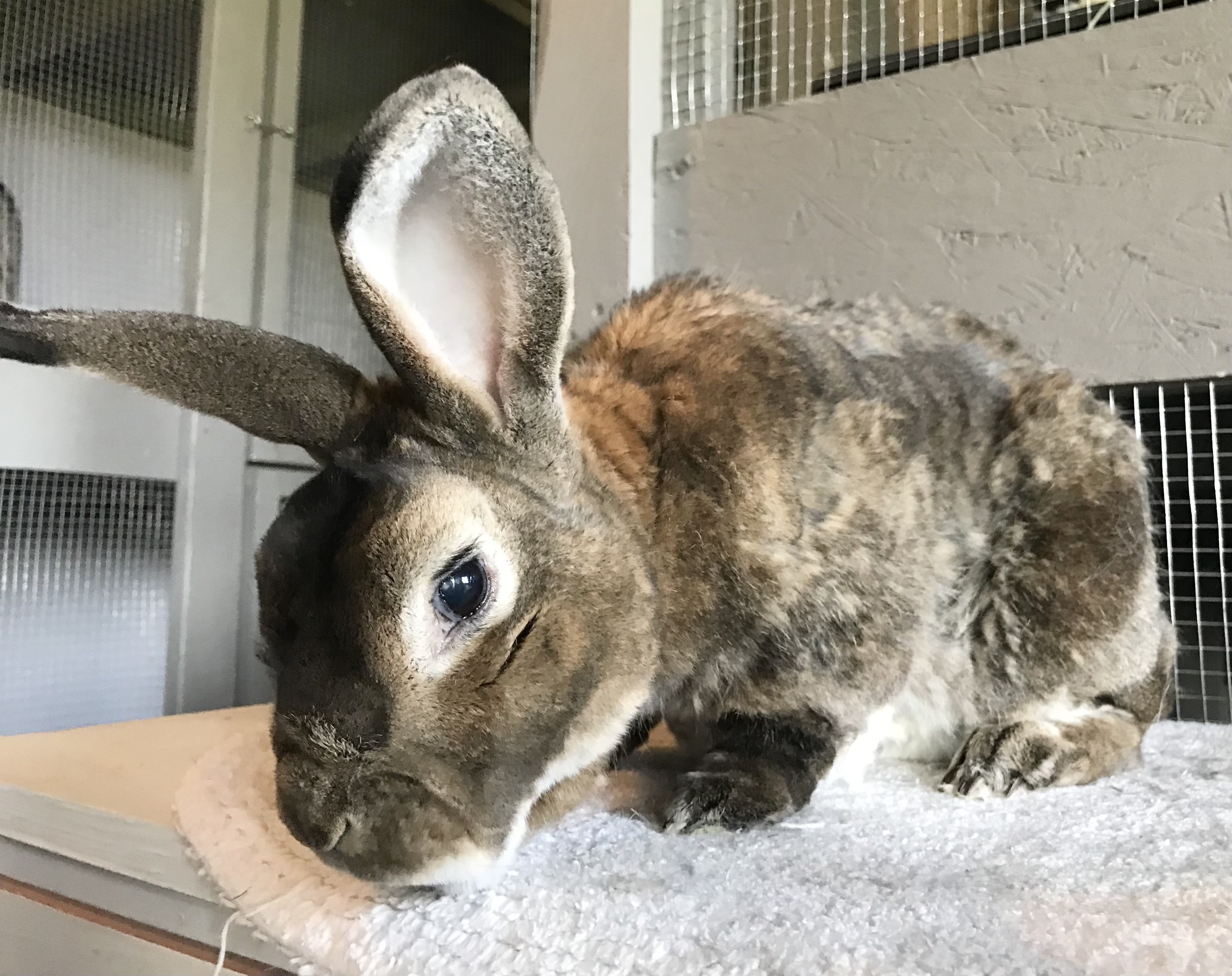 Soon to be neutered male
Vaccinated
Microchipped
Age: 8 years old
Breed: Rex
Size: Medium (8 pounds)
Tintin is one of the sweetest bunnies ever! He's always ready to be pet and will hop up to you whenever he sees you. He is a senior and has arthritis which requires him to take oral pain medication every other day which is very easy to give him because he likes it (we are happy to pay for his medication to help him get adopted!). He is still active, enjoys hopping around and doing happy flops. He is doing great with litter box training. Please don't let his age discourage, he could have several more years with you and he has a lot of love to give! He is shedding right now and despite us brushing him he looks a little rough but normally he has a soft, velvety coat. He really is a special boy!