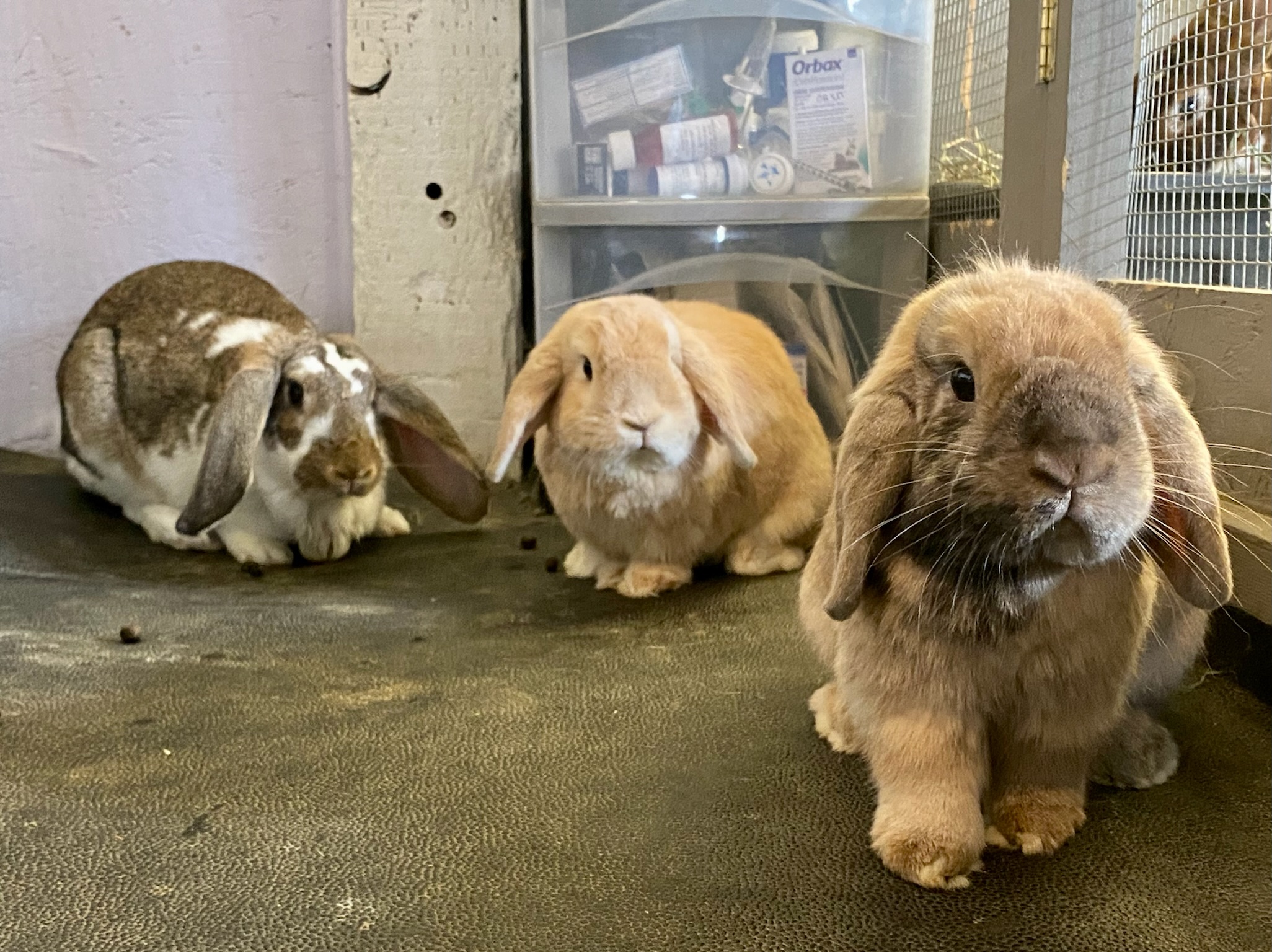 Brother & Sister bonded pair plus another friend!
Sushi: female, spayed, microchipped and vaccinated – brown/ orange
Wasabi: male, neutered, microchipped and vaccinated – light orange
3 years old
Holland Lops
Small (about 4 pounds)
Aria: female, spayed, microchipped and vaccinated – white and tan
Estimated Age: 2 years old
French lop
Medium (about 8 pounds)
Sushi, Wasabi & Aria are a fun outgoing pair. They enjoy being pet as well as lounging around. They are used to being free roam and are litter box trained. They have big personalities and have been around a respectful dog. Sushi is the sassier of the two while Wasabi is a big more laid back and Aria is the most outgoing. Sushi and Wasabi came to us as a bonded brother and sister pair, miss Aria was lonely and escaped her pen and decided to join their family! They got along so well right away that we didn't have the heart to separate them. They would make a really fun trio for any family!