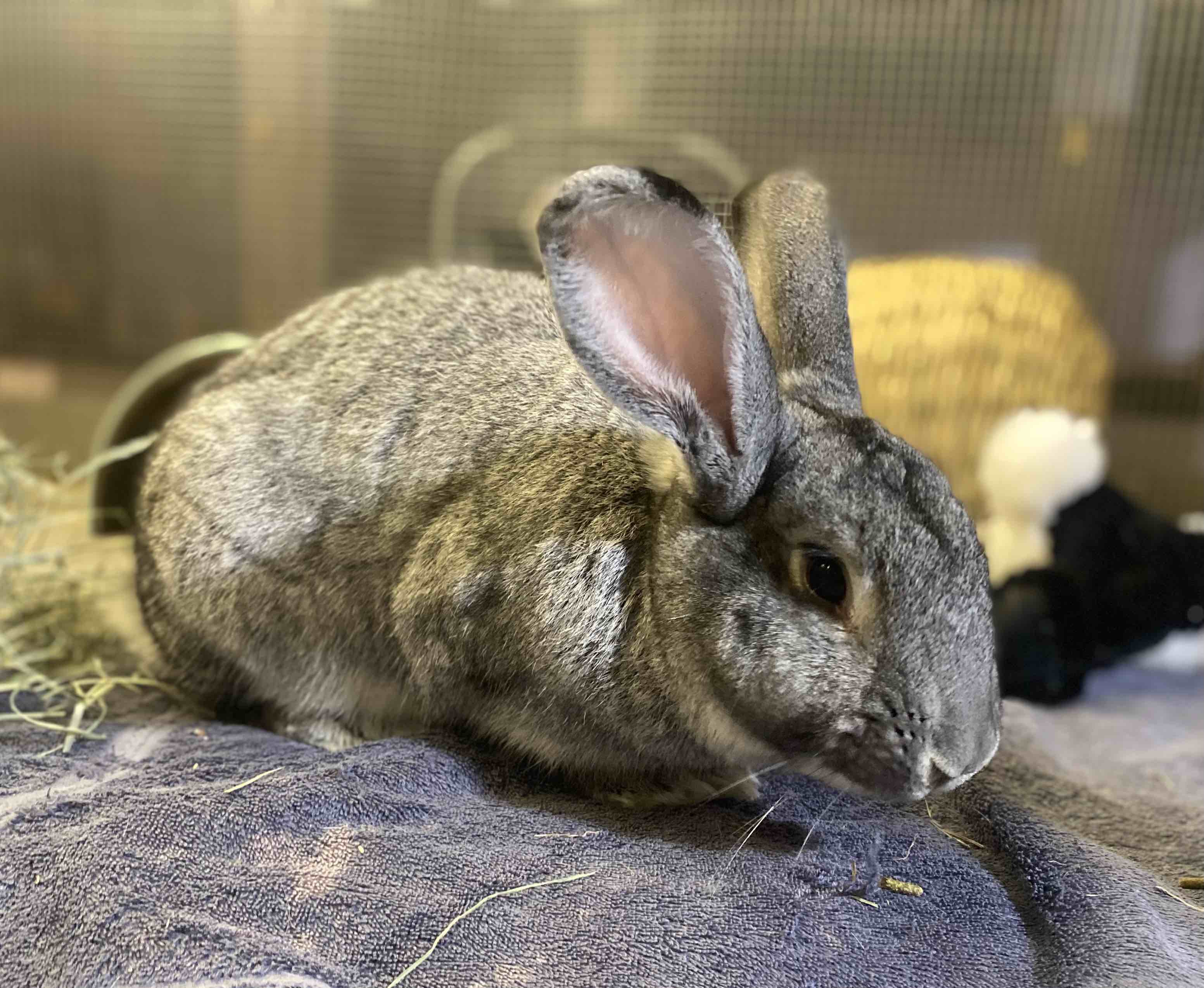 Spinach
Male, Grey
Breed: Chinchilla/Flemish Giant Mix
Size: Large, 10 lbs
Estimated Birthdate: 8/1/2019
Spayed, microchipped, vaccinated
Big bunny! Spinach had a rough start to life but has a really sweet personality. He is unfazed by respectful dogs and is doing well with litter box training. He likes being pet and would be a good match for a girl bunny.