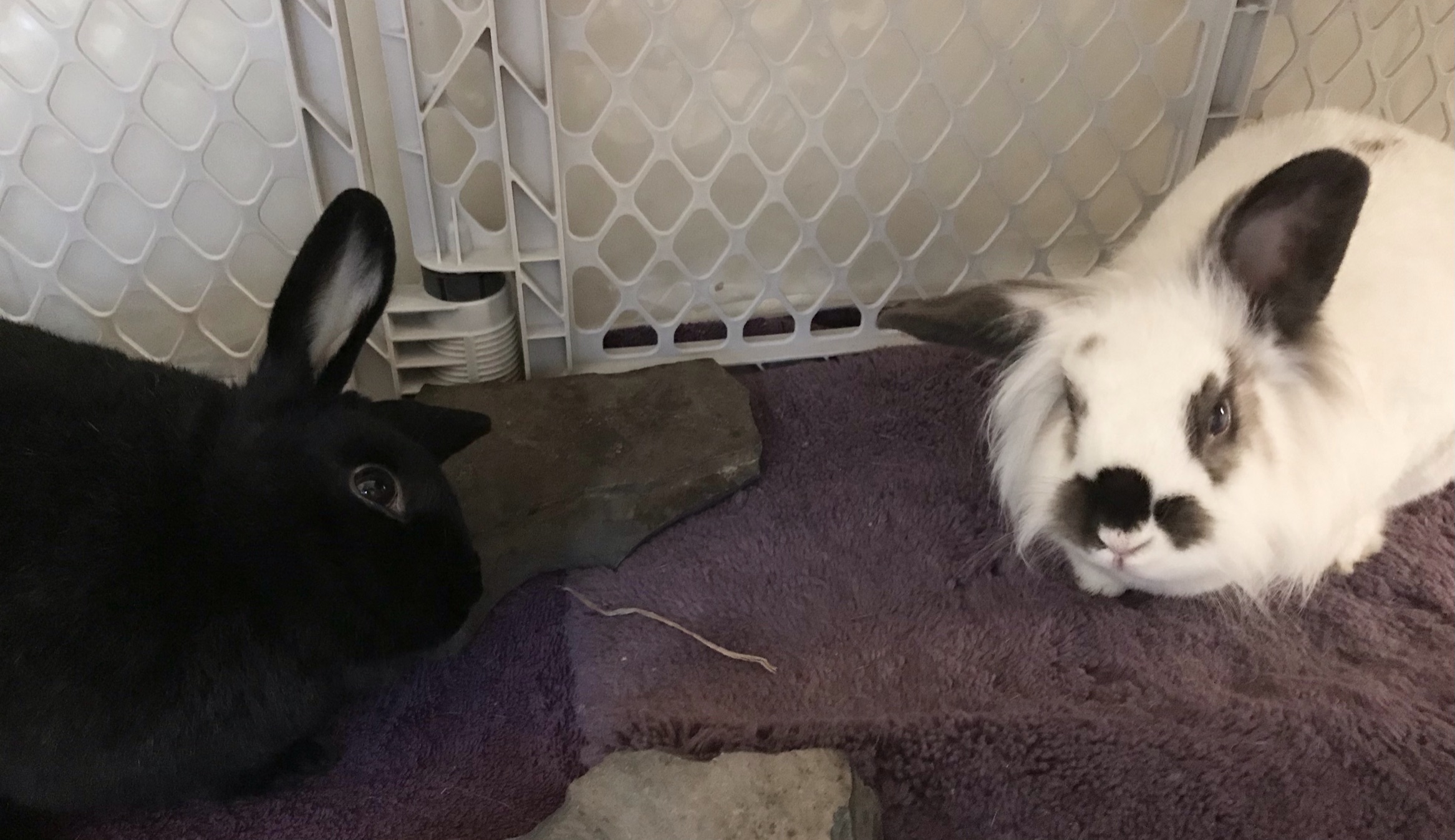 Currently fostered in Bend OR
Special Needs Care: Rain has permanent head tilt, she does not require extra care except for needing a non-slippery flooring – currently she has towels and rugs in their pen.
Rosie
Spayed Female
2 years old
Lionhead mix
Small/ medium (6 pounds)
Rain
Spayed female
1 year old
Havana mix
Small/ medium (6 pounds)
Rosie is a very sweet, outgoing girl. She is partially blind from cataracts but it doesn't slow her down a bit! She loves to be pet, will jump up on the couch to snuggle and is very well behaved when free roaming. Rain has sever head tilt, she looks different (her head is sideways) but she is not in pain and is thriving doing her version of a normal bunny life. She loves to run around outside and can even hop up and down stairs. They enjoy lounging and snuggling together too.
These two would also do well as a trio with a neutered male.