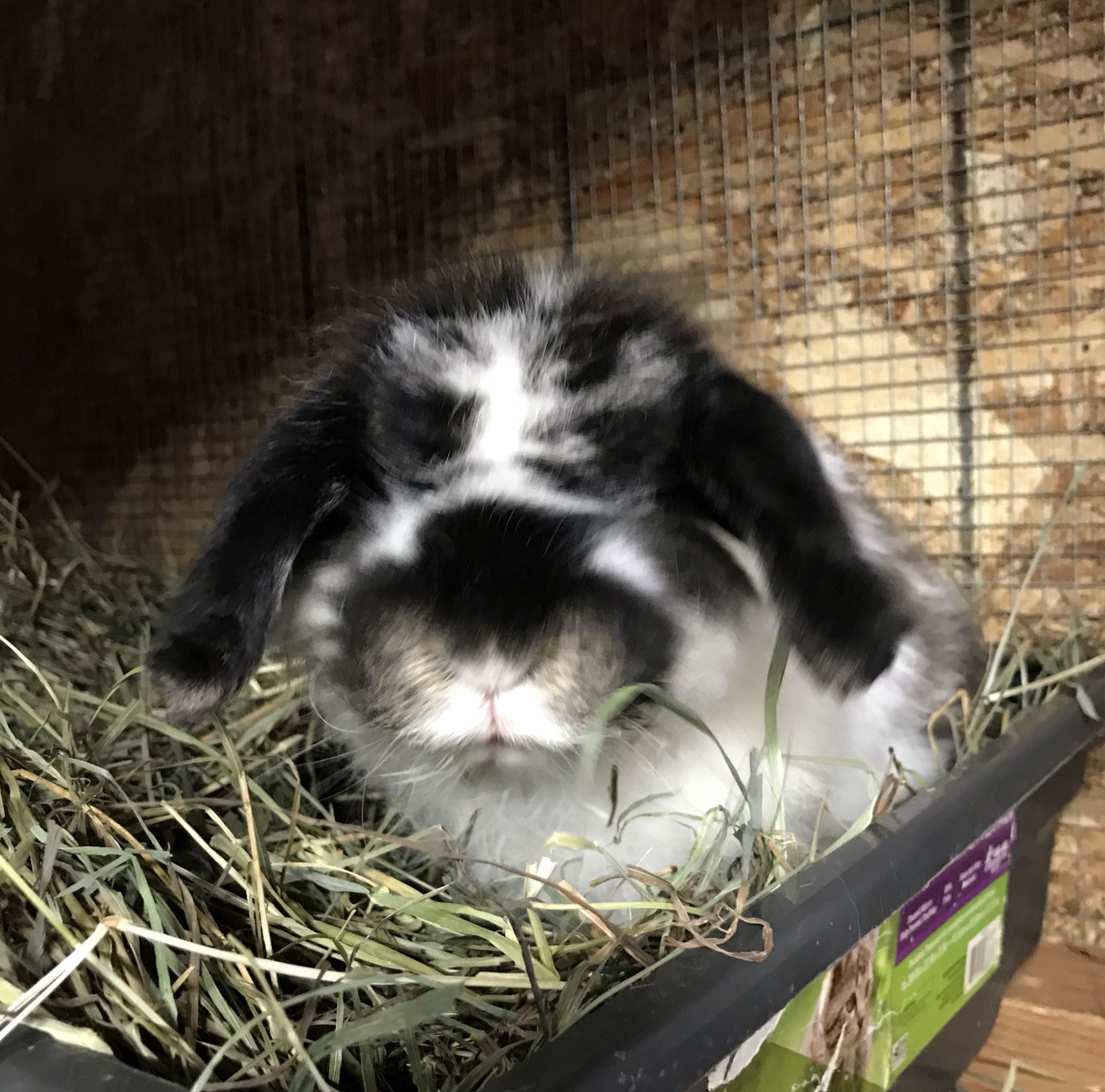 Female: spayed, microchipped and vaccinated
Estimated Age: 2 years old
Breed: Fuzzy Lop
Size: Small (about 4.5 pounds)
Rose came to us as a stray, as to why someone would let this sweet girl go, we will never understand! She was very underweight and starving. She is now a healthy weight and thriving. She is such a sweet girl, who loves to snuggle and get attention. We think she would really love a boy bunny to snuggle or someone who can give her a lot of attention because she's lonely. She's doing well with litter box training and will require some extra brushing because of her longer fur. She's got a really fun, big personality and will hop right up to you when she sees you!