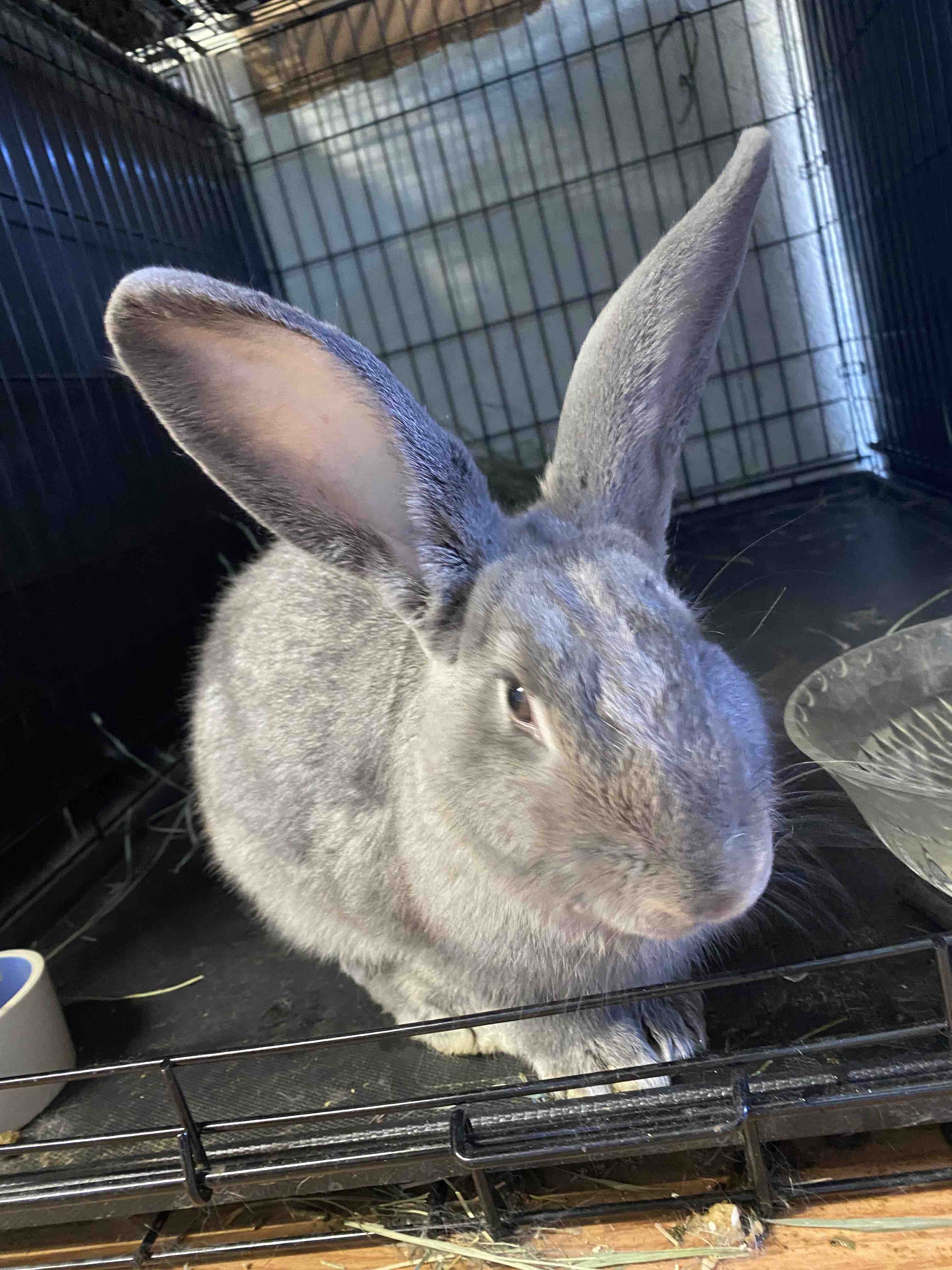 Male- Neutered, Microchipped, Vaccinated
Estimated birthdate: 12/1/2021
Breed: Flemish Giant
Size: Large: 9 lbs

Big. Bunny. Love. Flemish Giants are gorgeous, large rabbits with a reputation for being some of the friendliest of companions. Romaine is no exception, and gallops ("hops" don't quite equate with feet this big) up to the door of his pen to say hello, begging for treats and pets. He is "all ears" to hear from his forever home!