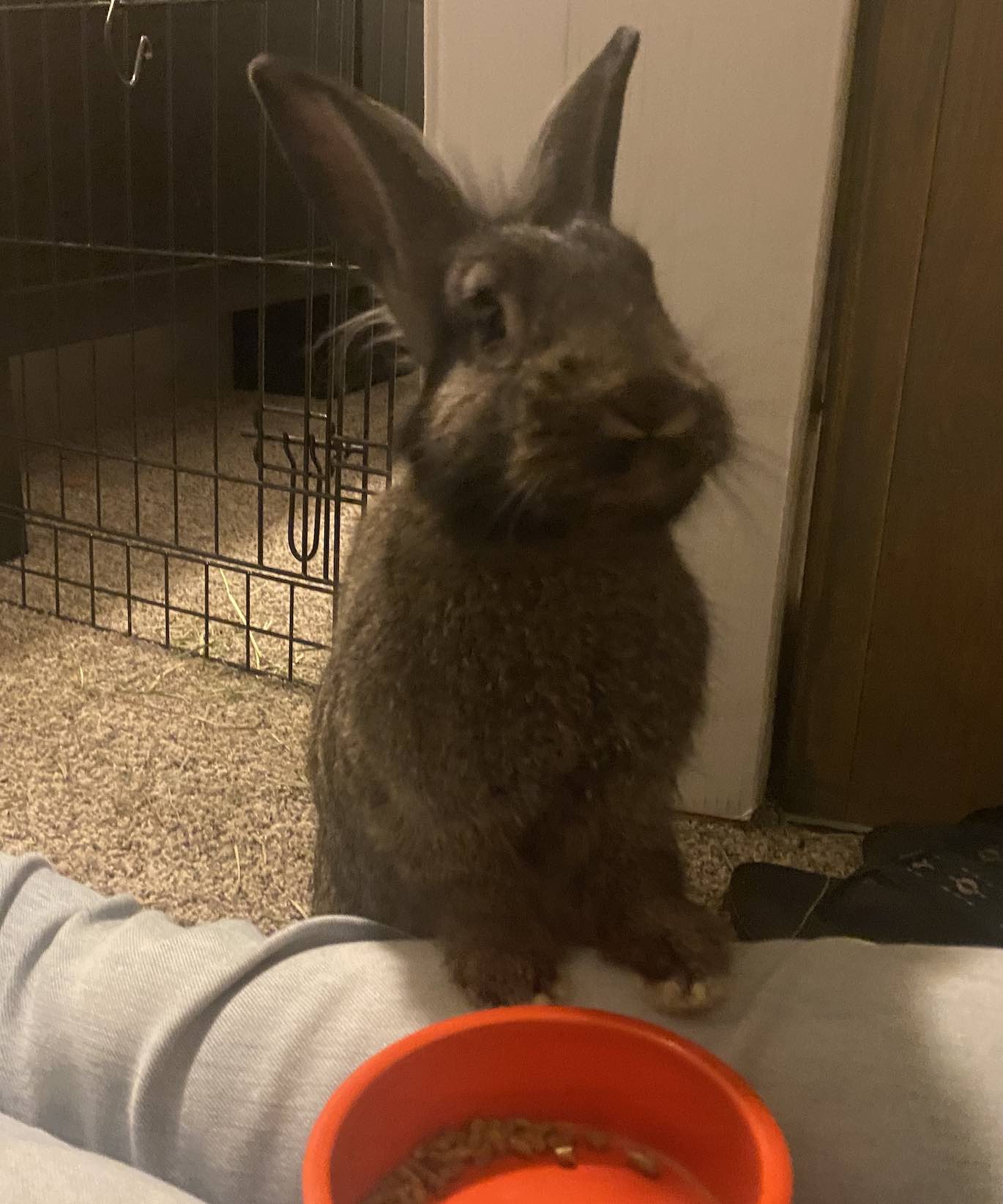 Male- Neutered, Microchipped, Vaccinated
Born: 4/1/2022
Breed: Havana/Lionhead Mix
Size: Medium, about 4 lbs
Raisin came to us as a stray and quickly realized that humans are safe and they give us treats! He will take treats from hands and is getting used to human attention and petting. He is currently in a foster home, learning how fun it is to be social. He has come out of his shell tremendously while with his foster family, having daily hand-fed treats, binky time, and the fastest zoomies on the block. After he's run around the room as long as he wants, he likes to flop over on his side and kick his little feet out. He is perfect at using the litter box and would also benefit from a friendly female bunny to help him continue to come out of his shell. He has a lot of potential to be a sweet house bunny, and a really fun pal to have around!
*Notes from Raisin's Foster Family
Raisin has been an absolute delight to have in our home. His litterbox habits are nearly perfect, and he eats like a horse. He currently has his own room, and likes to follow me into the office in the morning for treats, zoomies, and binky time. After he runs around, he will kick his feet out and relax next to my desk while I work. He is a happy, wonderful, sweet boy. He enjoys when we get down on the floor next to him and roll his toys around with him. He is slowly getting used to being pet on his back and face, and with lots of attention, we think he'll warm right up to his new family. He deserves a loving family to give him all the attention he craves.
He is available for visits/meet-and-greets while in his foster home. Contact the rescue for more information.