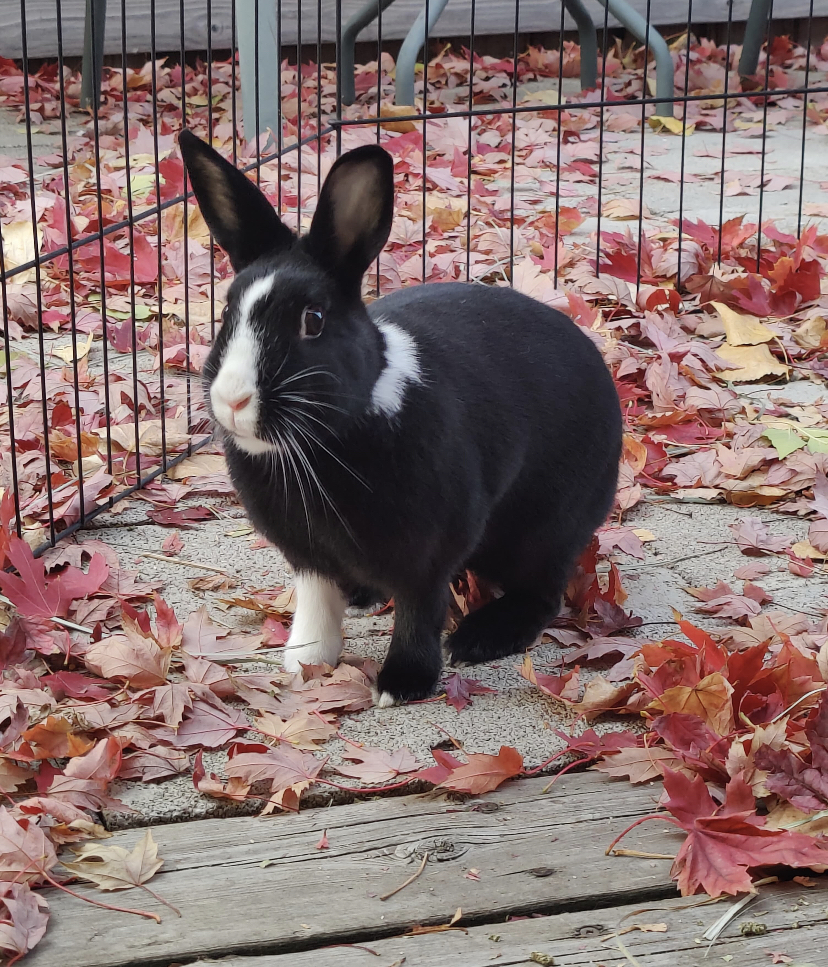 Female – Spayed, microchipped and vaccinated
Born: 3/1/21
Breed: Britannia Petite
Size: Small (about 4 pounds)
Moonstone is a very outgoing and curious bunny. She is learning to enjoy being pet and is doing well with litter box training. She's got a fun personality, always wondering what our volunteers are up to and when they'll come to her pen! Her pictures make her look bigger than she is, she's actually pretty small and slender, they don't do justice on how cute she is!