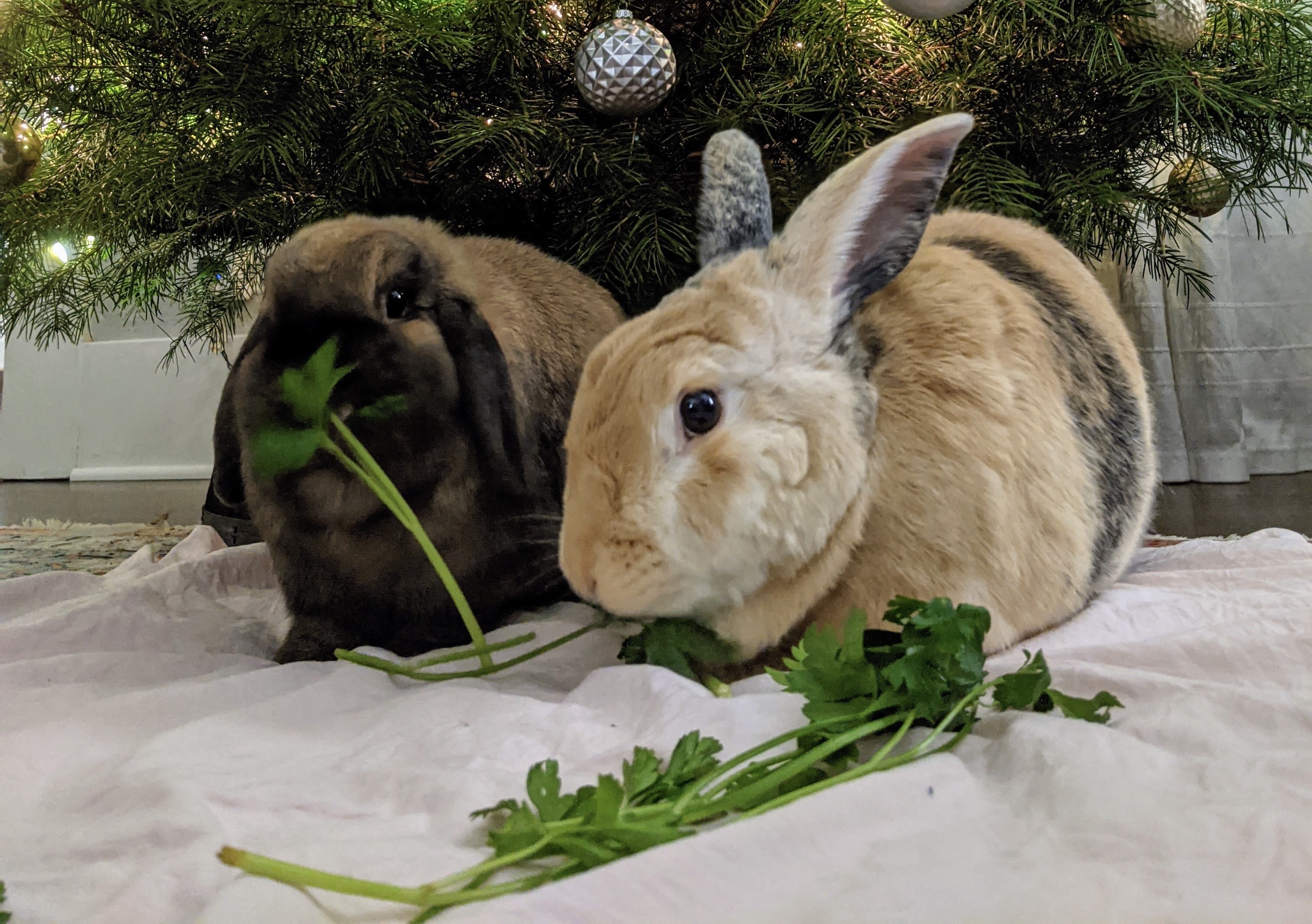 Misty is quite sassy, outgoing and curious. She has a big personality and reminds her previous family of a dog, begging for food and getting herself into trouble!
Spayed Female
Soon to be vaccinated and microchipped
Breed: Holland Lop
Color: Brown
Size: Small (about 4 pounds)
Phoenix is very sweet and gentle. He keeps to himself for the most part, though he loves to get some love every now and again.
Neutered Male
Soon to be vaccinated and microchipped
Breed: New Zealand
Color: Orange/ calico
Size: Medium (about 8-9 pounds)
These two are the definition of opposites attract. They have such different personalities, but love each other so much. They cuddle with each other non stop, it's really so sweet to watch them together. They're great at using their litter box and have been around small children.