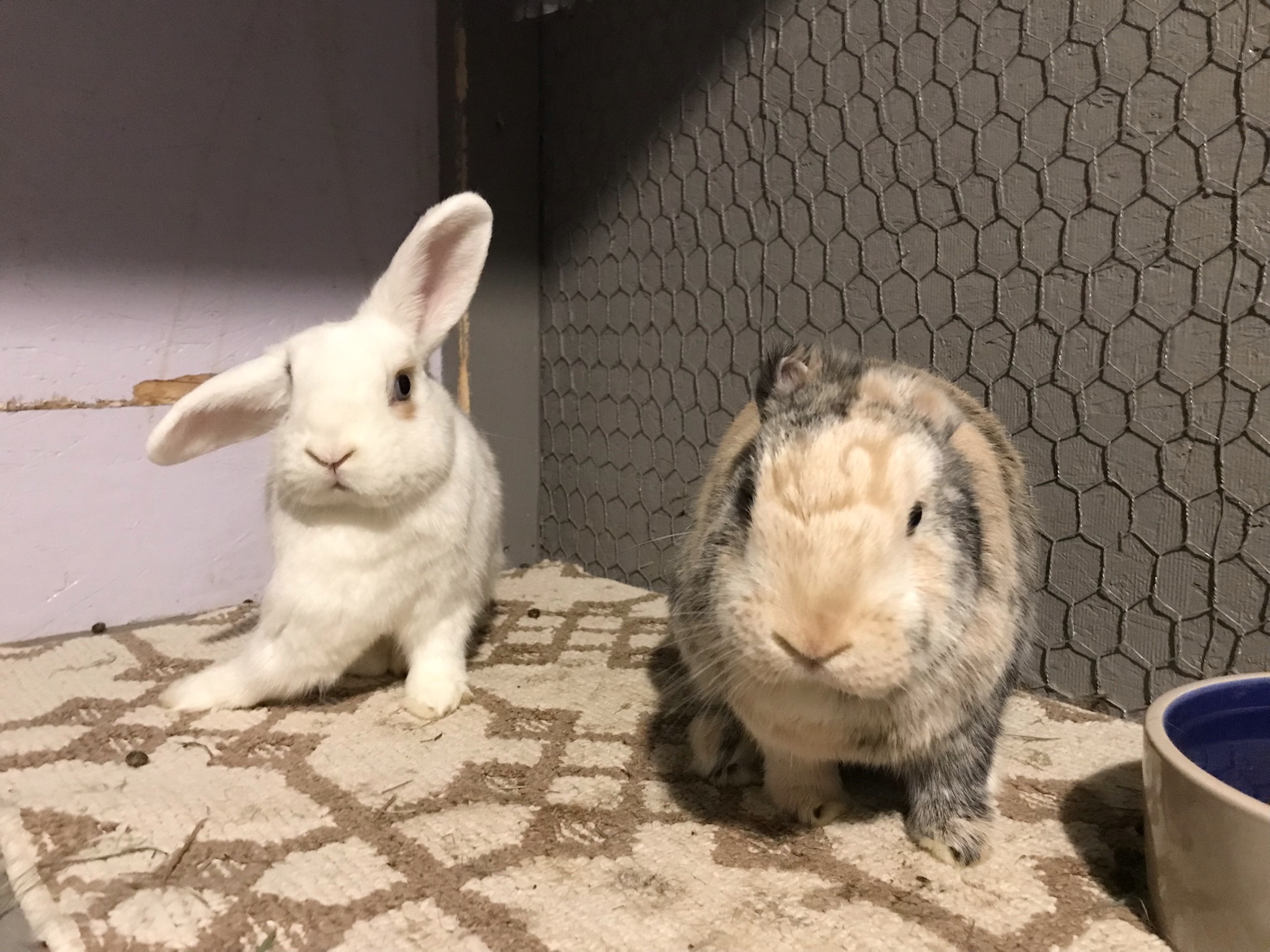 Female siblings
Spayed, vaccinated, microchipped

Emerald

: White and orange

Agate

: Orange/ calico
Age: 2 years old
Breed: Harlequin/Lop mix
Size: Small (4.5 pounds each)
Emerald was born with her front right leg splayed and is missing a back foot but she still gets around great and is very active. She does need some help with grooming her bottom and has a hard time on slippery surfaces but otherwise lives a normal bunny life!
Agate is missing her ears but this doesn't seem to affect her at all.
These two bonded sisters are very sweet and loving. They do well with using a litter box, Emerald can hop in on her own! They are a really special pair.