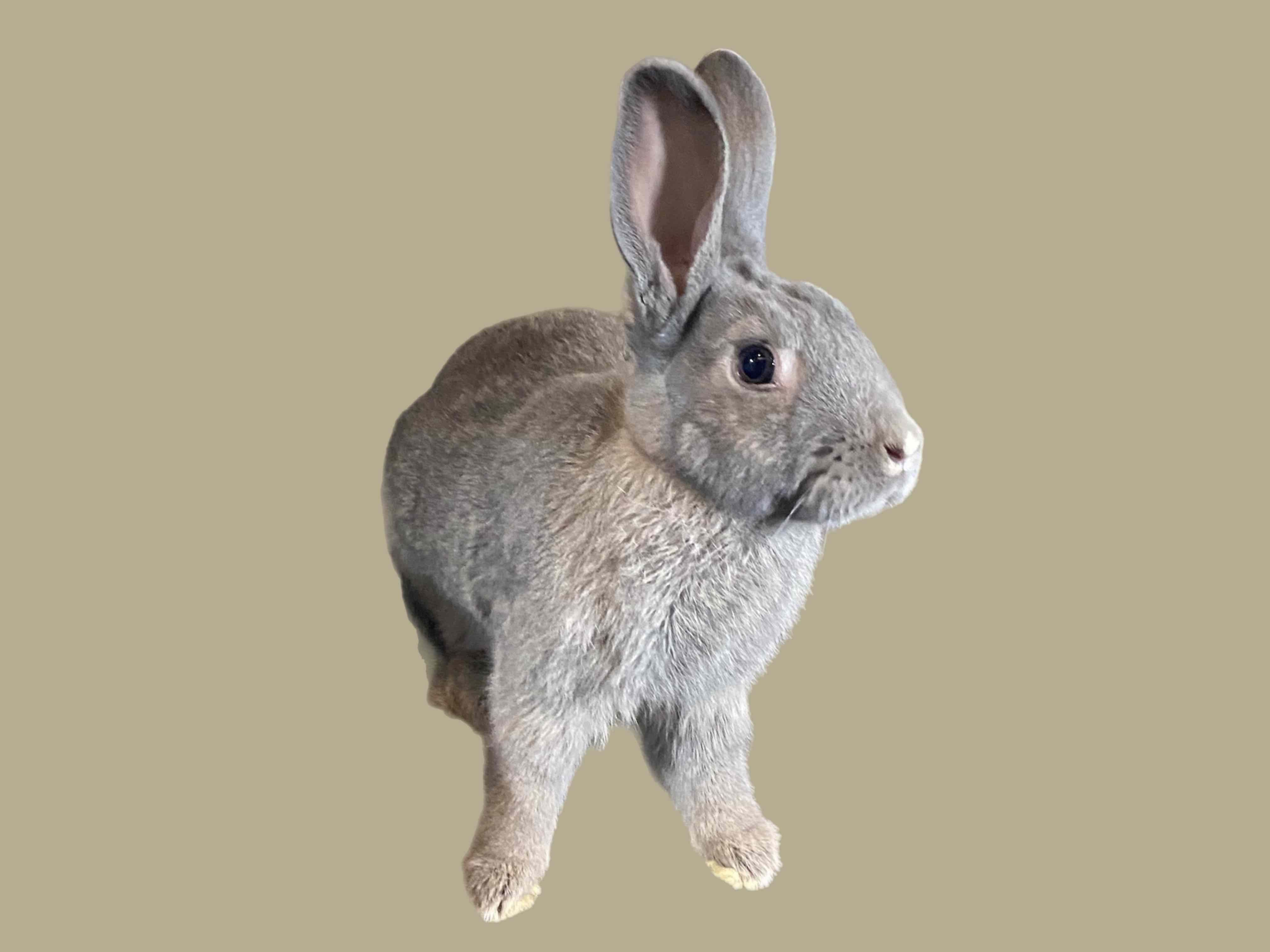 Male – neutered, vaccinated and microchipped
Estimated birthdate 4/15/2022
Estimated Breed lionhead / havana
Cranberry came to us as a stray and quickly realized that humans are safe and they give us treats! He will take treats from hands and is getting used to human attention and petting.
He has the most beautiful grey fur with highlights of golden brown throughout, with a little bit of white on the tip of his nose. He is a very handsome rabbit.
He spent a little bit of time in a foster home for socializing and will really benefit from more one on one attention. So far he is perfect at using the litter box and would also benefit from a friendly female bunny to help him continue to come out of his shell. We think he has a lot of potential to be a sweet house bunny!