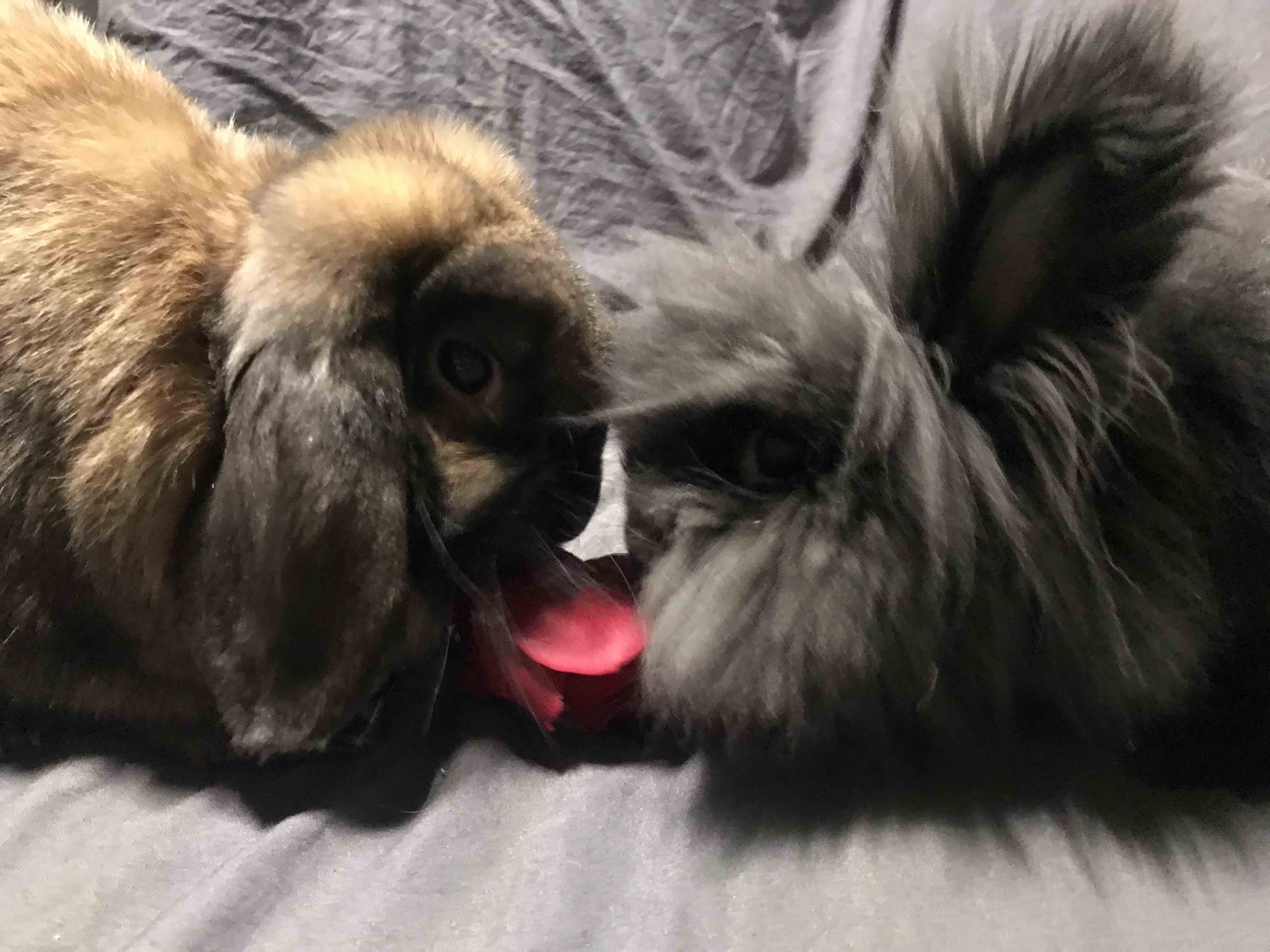 Clay
Male, brown
Born 3/2/2018
Breed: Lop Mix
Size: Medium
Neutered, vaccinated & microchipped
Zoey
Female, black and grey
Born: 7/1/2018
Breed: Lionhead
Size: Medium
Spayed, vaccinated, & microchipped
Clay and Zoey are an adorable bonded pair looking for a safe and loving forever home. Clay is missing his left eye, but what he lacks in left-side vision, he makes up for by being very cute!
Clay is a little food hound and will eat anything he can get his paws on, which means watch out for low to the ground house plants!
Zoey is picky, unless she sees Clay eating something tasty, then she gets jealous and wants some. She likes to chew wires if she can see them, but she won't go out of her way to find them. Zoey has learned to pick up toys for a treat, we think she could be taught other tricks with a little more training.
Their former home says: "Clay doesn't mind dogs and will just keep doing his thing, but Zoey will run from any dog that's not respectful of her space. Other than that, they really just chill and cuddle with each other in their little box."
They both prefer humans to get on their level to hang out (like most bunnies, they don't like being picked up), but will definitely warm up to you if you have a treat for them!