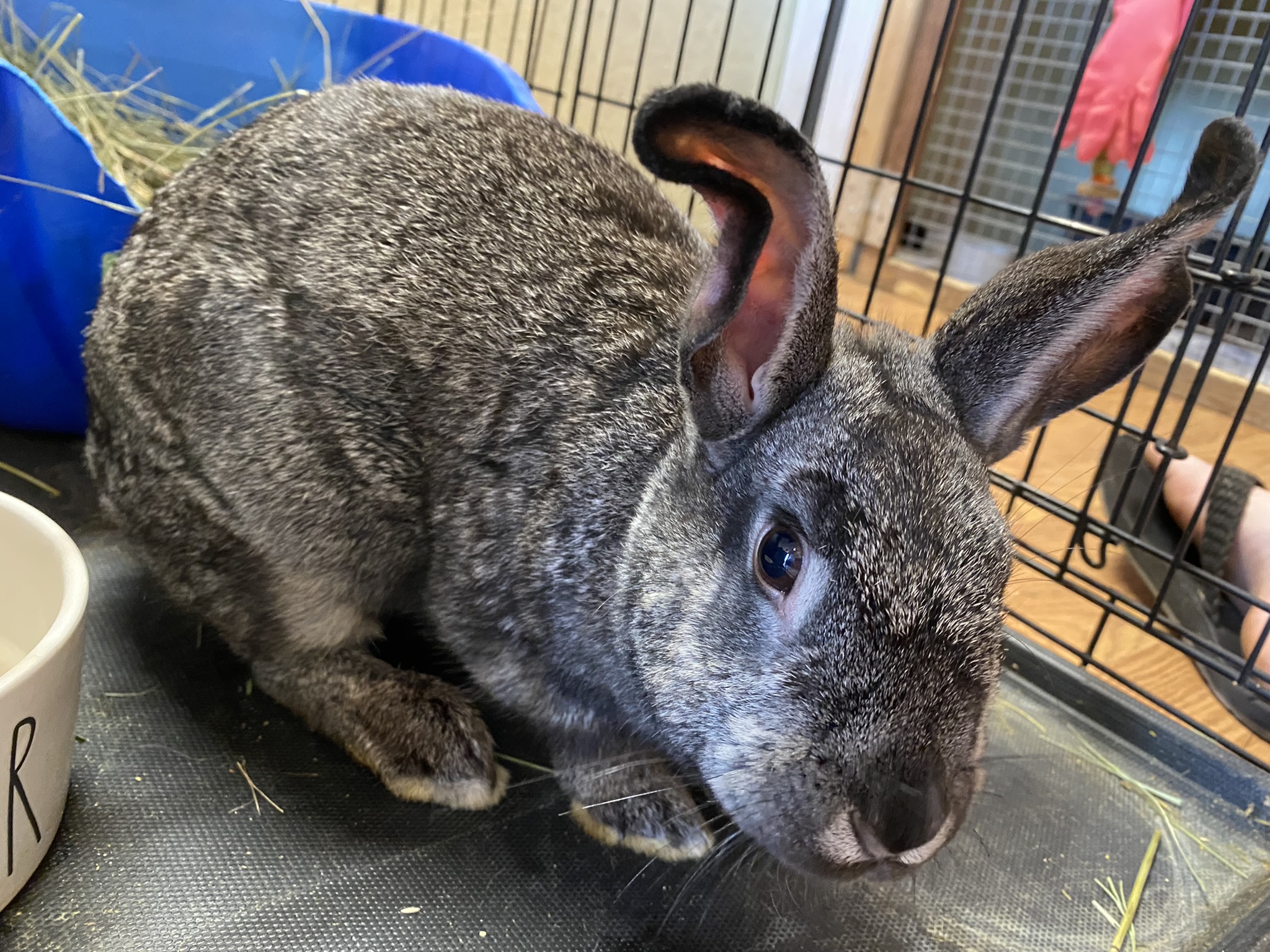 Female – Spayed, vaccinated and microchipped
Born 1/15/2022
Estimated Breed: Champagne d'Argent
Medium (about 6-7 pounds)
Avery has a calm, sweet presence. She came to us as a stray but it's apparent she has been around people before. She will allow some light petting and I believe she will let an even sweeter personality show once she's adjusted in a permanent home. She has some scarring on her ears but it just adds to her personality. Avery deserves a chance for a loving family.