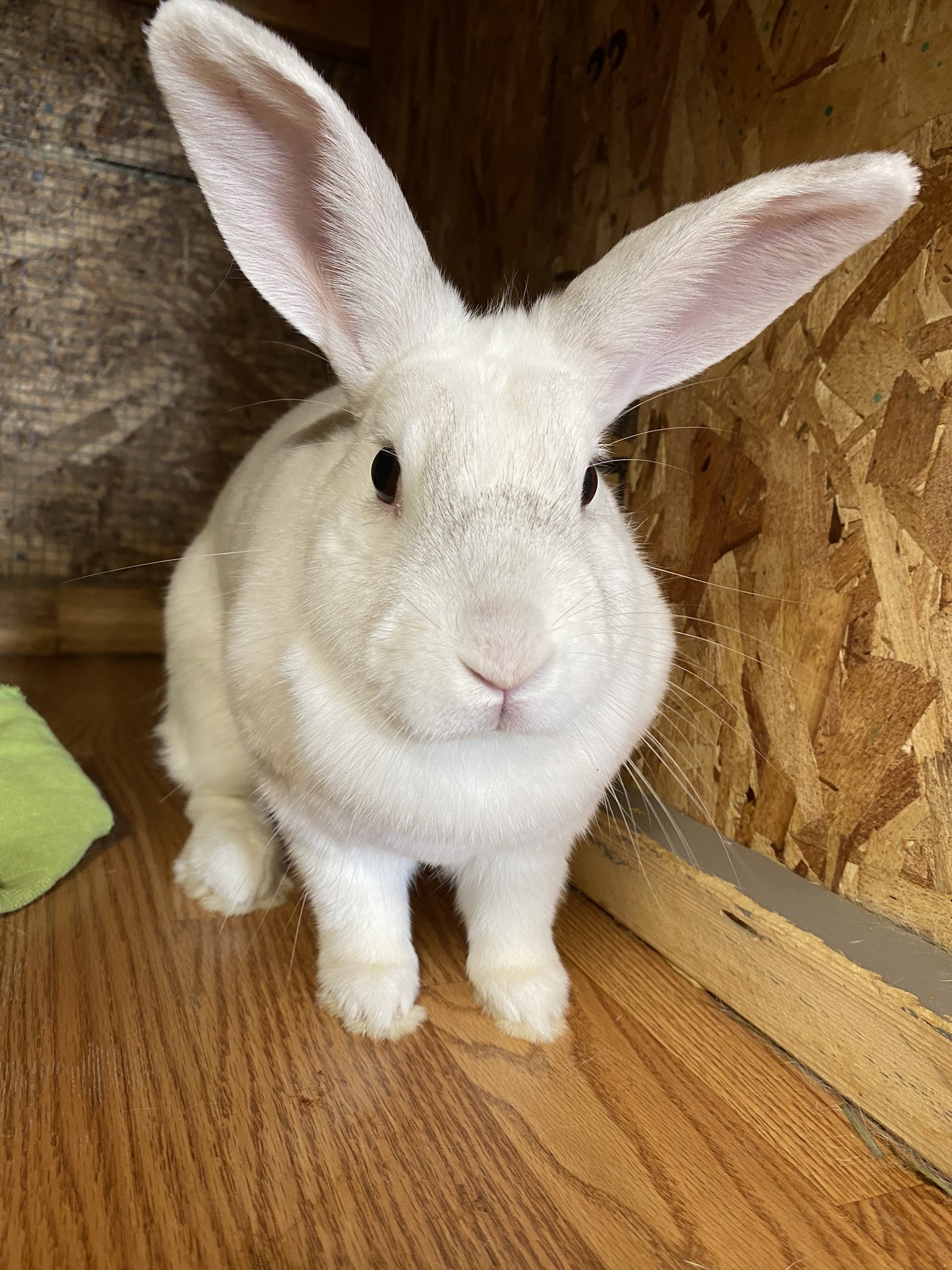 Female – spayed, vaccinated and microchipped
Born 2/2/2022
Breed: American Rabbit
Size Medium/ large (9 pounds)
Alice is a sweet, outgoing girl. She has a big personality and is very food motivated. She is doing well with litter box training. She is comfortable with small dogs. We think she would do well with any family! Pictures don't do justice on how beautiful she is.